l a n d - r a w . e d g e . h e a d w r a p s
$

15.00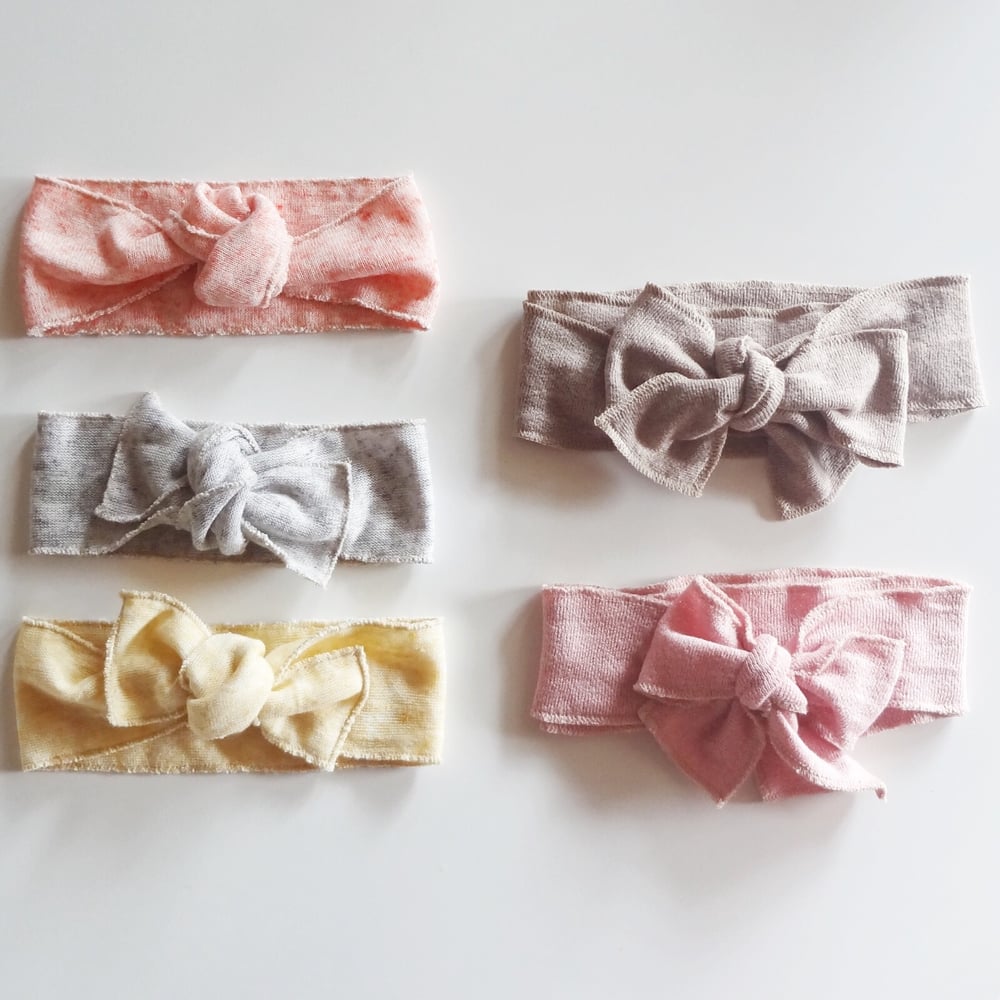 r a w e d g e r a n g e
Our Land range is inspired by the raw beauty of nature, texture, depth and organic colour.

Made from a lush soft linen interlock these raw edged headwraps are subtle, sweet and go beautifully with natural fabrics. Stretchy so you can slip them on easily. Edges are finished with a raw seam.
3 styles and 5 colours to choose from.
Knotted style pictured in blush (top left)
Top Knot style pictured in cloud grey & daffodil.
Double wrap big bow pictured in Dusk (soft coffee) and Dusty Pink.
Double wrap big bows are extra long so they can be tied around the head twice and into a bow or loop or however you choose.
Bow comes pretied no adjustment needed but may be retied as many times as you like!
Also available in our signature knotted style - just add a note at checkout.
Please leave your chosen size (XS-L) in checkout comments. See sizing page for detail on sizing. Mama & Me matching sets are listed in the drop down menu.
ALL ITEMS ARE HANDMADE WITH A 5-7 DAY TURNAROUND TIME BEFORE SHIPPING.
All images are copyrighted © 2016 by ZURI MOON.
Share